The Doobie Brothers Double Down on Historic Shows - Beacon Theatre Nov. 15 & 16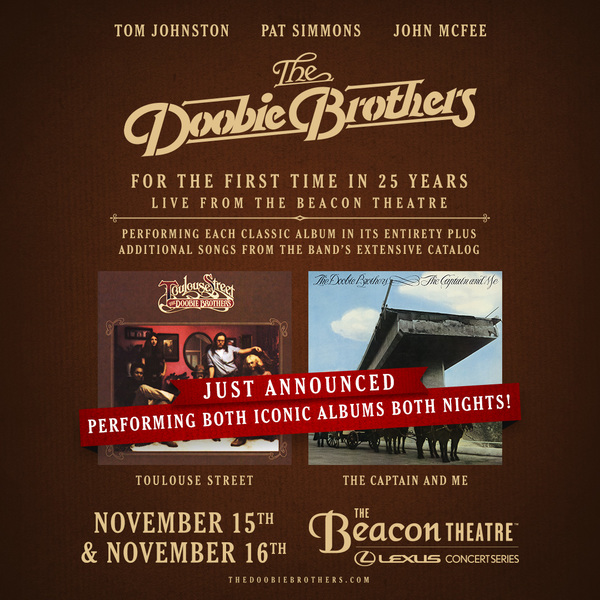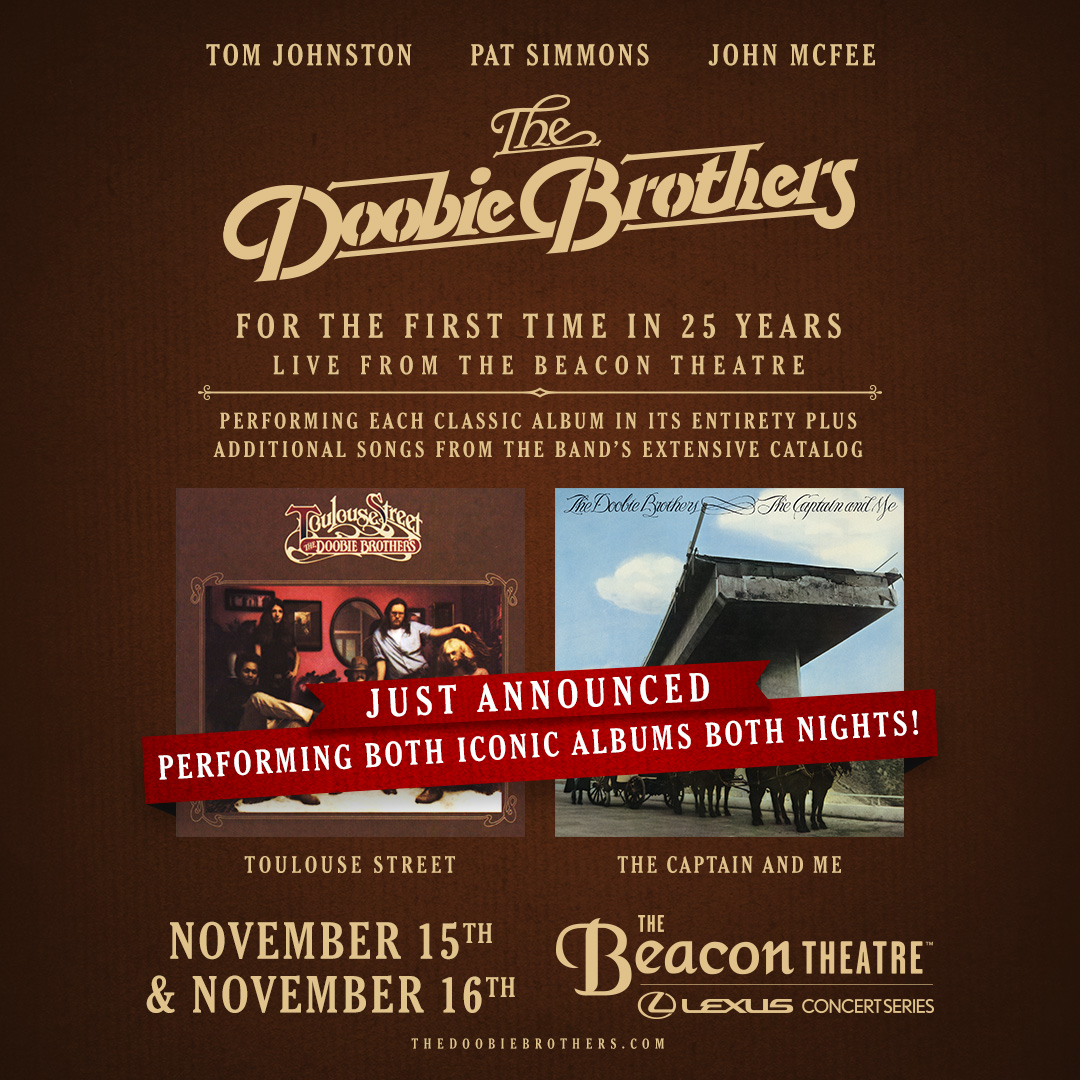 As a result of the overwhelmingly positive fan response to The Doobie Brothers announcement of their full-album shows at the Beacon Theatre, the band has decided to double down and will now perform both Toulouse Street and The Captain and Me on both evenings, November 15 and 16, 2018.
The news follows the original announcement that the band would be returning to The Beacon Theatre for the first time in 25 years, performing single album shows. These historic concerts offer an opportunity for Doobie fans to hear deep cuts and songs never before performed live by the band. A limited number of VIP packages are available with some of the packages including an opportunity to meet the band.
Platinum-selling Toulouse Street (1972) includes hits "Listen to The Music," "Rockin' Down the Highway," and "Jesus is Just Alright." Double-platinum selling The Captain and Me (1973) produced the hits "Long Train Runnin'," "China Grove," "South City Midnight Lady," and "Without You." Both albums led to the band becoming one of the most iconic bands of their generation.
The Beacon Theatre is located at 2124 Broadway, on the Upper West Side of Manhattan. Tickets for both shows are on sale now and are available via Ticketmaster.com.