Canada Dates Added to The Doobie Brothers 50th Anniversary Tour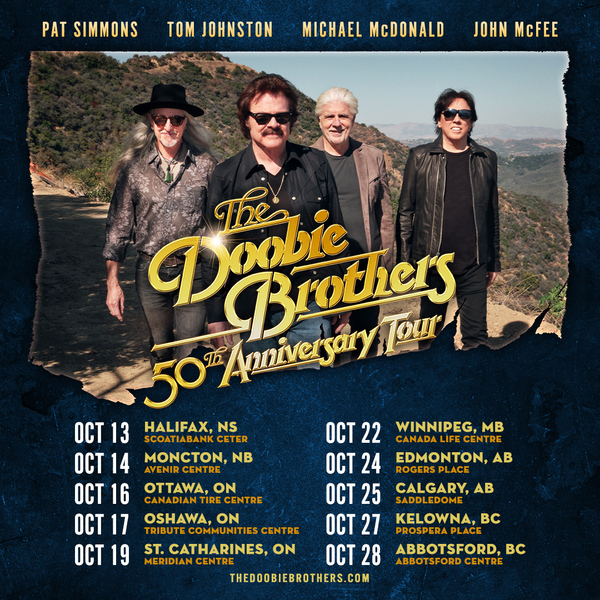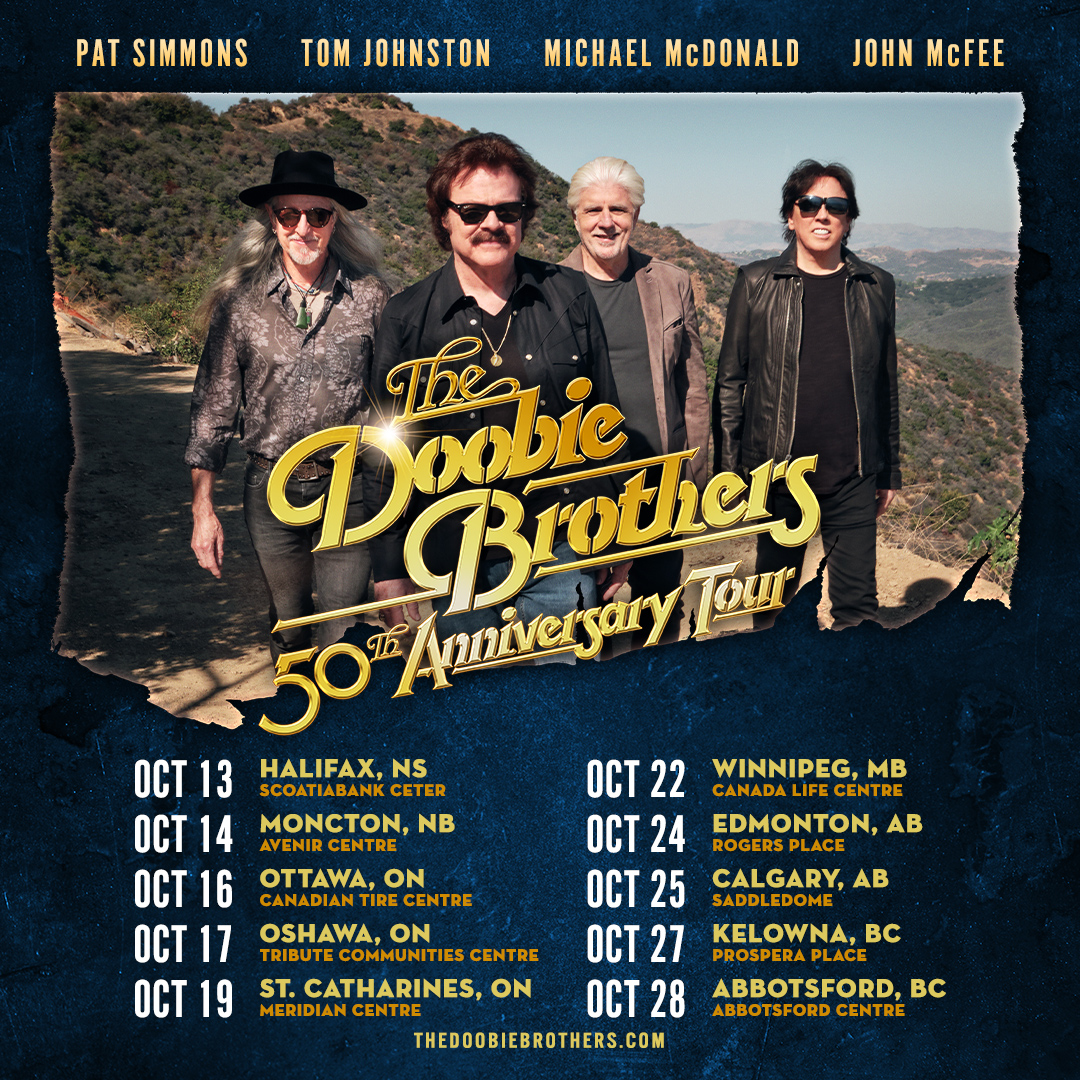 The Doobie Brothers have added a Canadian leg to their 50th Anniversary Tour. The tour will make ten stops across six provinces kicking off in Halifax, NS, and wrapping in Abbotsford, BC.
Tickets go on sale on Friday, March 17th at 10am local time. For more information visit thedoobiebrothers.com/events.